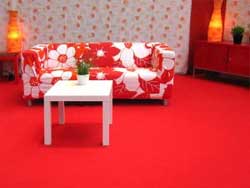 Hard floor maintenance and jet washing
A hard floor can be a beautiful feature in any home or business, but they can easily lose their sheen if left without the best treatment for extended periods.
These tasks can be difficult to perform properly without experience or the right equipment. At Axminster Cleaning we offer a variety of services to help you get the ideal look and performance from your hard floor.
We offer a range of treatments for floor surfaces, including lino, wood, tiles, and stone. We can perform maintenance or refurbishing on your floor, the latter involving stripping, sealing, and repolishing, giving your floor a brillant finish.
Whether a hall with a lino floor requiring regular upkeep or a quarry-tiled kitchen in a home in need of a one-off strip/sealing/polishing, we have the equipment and expertise to help.
Domestic jet washing jobs are also catered for with many of our domestic clients having their paths, patios and driveways cleaned of moss, lichen, and other slimy deposits. This is especially valued by our customers selling their homes for the great first-impression that it makes on prospective buyers.
Contact us now for your free quotation of our hard floor maintenance and jet washing services.